in mould labelling
This technology has been developed and improved by Abate Basilio over the last 25 years; It allows for the optimisation of the production cycle by applying the label onto the container directly during the injection and moulding process. IML technology ensures excellent features and advantages for the food and chemical industry.

Furthermore Abate's designers provide expert and professional consultancy services in order to optimize the design of the product and its production cycle: mould flow simulations, design of the label die cut, optimization of the product weight, calculation of the stacking and resistance to pile-up as well as selection of the appropriate IMM machine, label and plastic material to be used.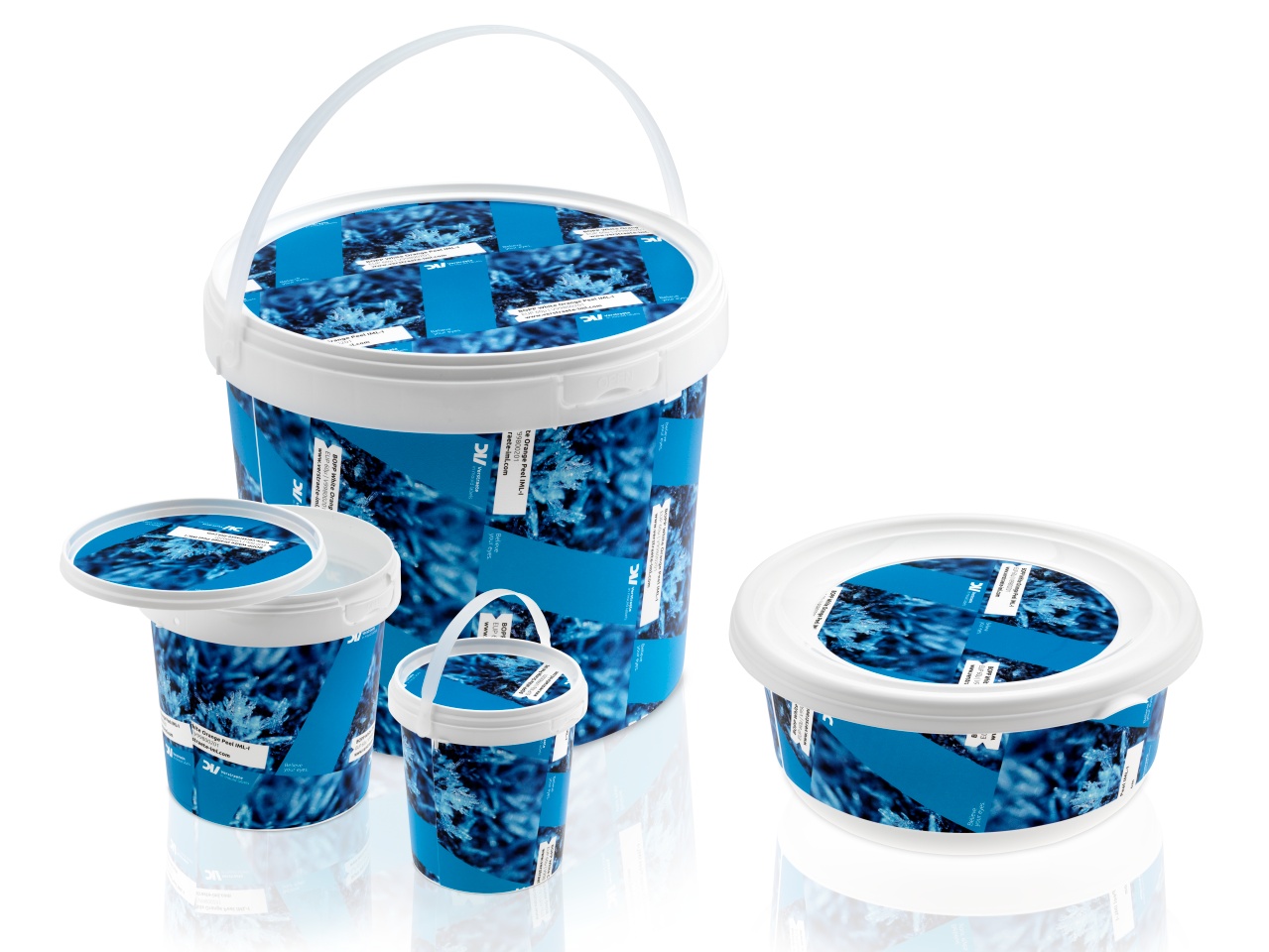 Processes
Thanks to its technology, flexibility and analytical approach, Abate Basilio does not only manufacture high performance moulds for the injection of plastic materials, but also provides customized solutions for any project. Thanks to the control of the entire production chain, from planning to delivery, each mould ensures unique quality, durability and performance.
Analysis
and planning
Abate offers a service of consultancy and analysis of the customer's needs specific for each project. A specific technical knowledge is required for each sector, from food industry to chemicals, logistics etc., in order to be able to design and manufacture the more appropriate mould for a specific product.
Construction
and testing
Our production line includes 5-axis machining centres with fully automatic tool and pallets changers which allow us to achieve maximum repeatability and quickest throughput. Our machines are equipped with a laser control of the real dimensions directly obtained during the process in order to achieve the maximum precisions.
Maintenance
and after-sale
Our technical department ensures a fast, reliable and precise after-sale service. 95% of the company production is destined to be exported to different countries located over 5 continents. Our company has always given support to customers all over the world thanks to reliable planning of the mould and availability of spare parts which are guaranteed for 20 years.